Packages & Pricing
Anti-Wrinkle treatments
You Deserve it!
Smoother, Younger looking skin
What is an anti-wrinkle injection?
Wrinkle relaxing (Botox as it is commonly known) is an injectable muscle relaxer. It uses botulinum toxin type A to temporarily paralyse muscles which reduces the appearance of fine lines and promotes an anti-aging effect and smooth, younger-looking skin.
Botox is minimally invasive and is considered a safe, effective treatment for fine lines and wrinkles around the eyes. It can also be used on the forehead, the 'elevens' between eyes, smiles lines and 'bunny-lines'.  It's the same treatment used in the 'lip-flip' for lip enhancement.
What does it involve?
It involves a simple, in-clinic injection and requires minimal preparation. Prior to treatment you should let me know about your medical history, allergies, or medical conditions.
Preparation
You will need to remove all your makeup and cleanse the area before the procedure. Avoiding blood-thinning medicine like aspirin is recommended to reduce the risk of bruising.
Expert trained in the use of anti-wrinkle treatments, you can find us in Mansfield, Nottinghamshire.
Any questions?  Feel free to contact me.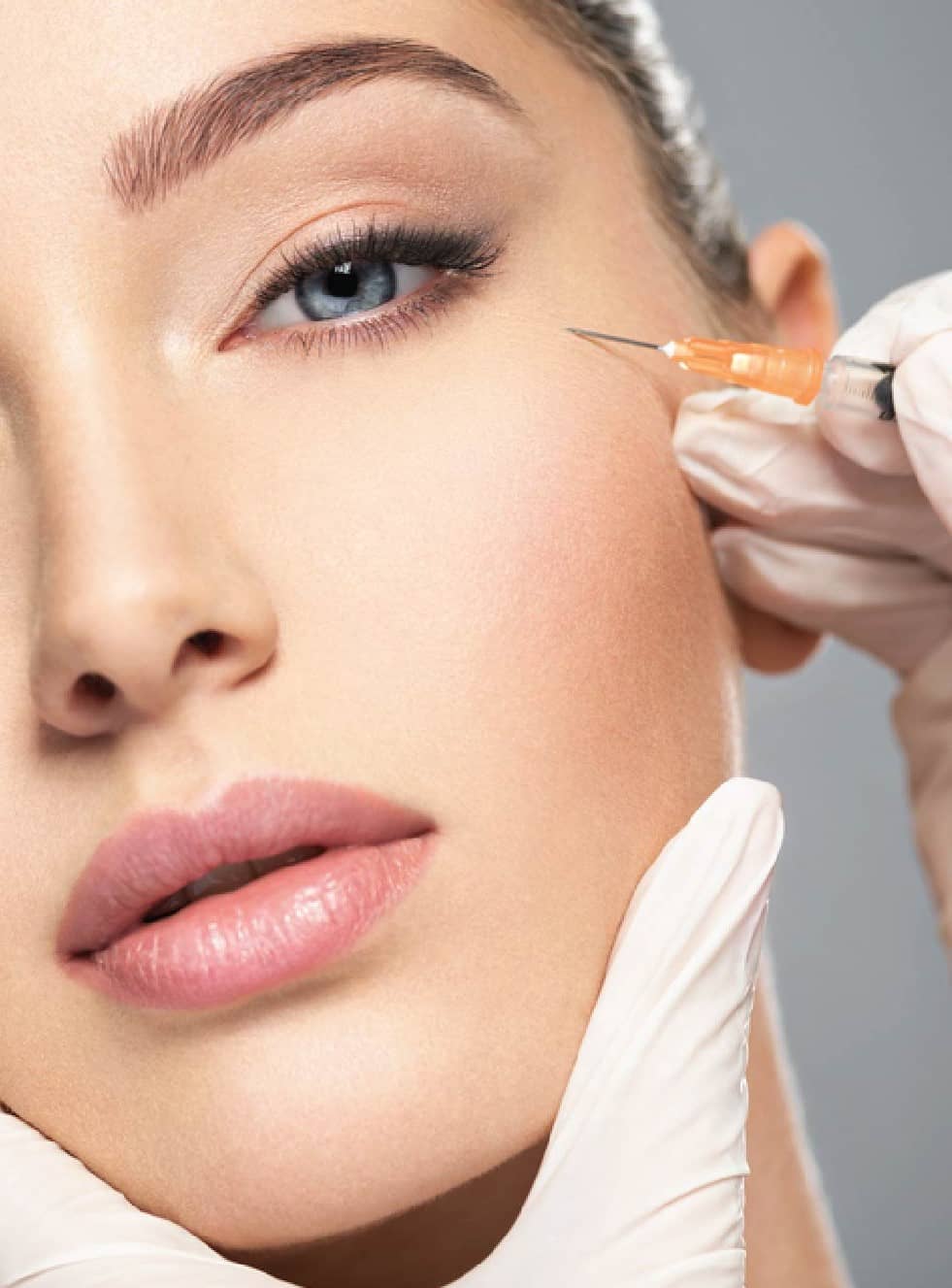 How much does it cost?
I have a range of packages, which you can find below.
Botox Advice
Deciding if an anti-wrinkle injection is right for you can be confusing – it's the 'go-to' treatment everyone knows about. Understanding what it involves, what it can achieve and the 'look' that will suit you is where a consultation can help. Maybe you've heard 'horror-stories', or have had a treatment you weren't fully happy with.  Don't despair, this is where I can help. 
Botox doesn't have to be about the 'frozen' look – it can if that's what you are looking for, but it's not the only outcome.  It's quite possible to still achieve some movement for a more natural look.  My best advice is always to get a consultation and work out with a professional what's right for you.  I'm happy to do both face-to-face and video-chat consultations so I can fully understand what you are looking for and can assess your skin.
Botox Alternatives
An wrinkle relaxing injectable isn't the only option for smoother, younger looking skin.  You might also want to consider dermal fillers, skin boosters, or even micro-needling – take a look through our treatment menu for more information, or again – contact me for a confidentail consultation.
treatment Packages
I offer a full range of packages so you can get an idea of price, but if you don't see what you are looking for – just contact me!
Anti-Wrinkle injections
Frequently ASKED QUESTIONS
How long does it take to work?
How long it takes for the effects of anti-wrinkle injections to start varies from person to person, but it generally takes around 3 to 14 days before it kicks in. When this happens, you'll start to see minimised lines and wrinkles.
Which product do you use?
We use Azzalure which is a local muscle relaxant adapted from the botulinum neuromodulator type-A of Dysport® and is specifically designed for use in aesthetic indications.  We can use branded Botox on request, but this will be more expensive, please contact us for details.
Do Anti-Wrinkle Injections hurt?
The needles used for Botox are extremely small, so shouldn't be uncomfortable. Of course, everyone's pain threshold is different, so if you have a particularly low pain tolerance, it may be worth taking paracetamol around an hour before your appointment. You should avoid ibuprofen and other blood thinning medication, though, as this can lead to increased bruising. 
How long do the effects last?
The effects of Botox vary from person to person as people metabolise it at different rates. However, on average, the anti-wrinkle injection lasts between 3 and 6 months, after which you'll start to see lines and wrinkles return.
What are the Aftercare Do's & Don'ts?
Here is a short guide of the do's and don'ts after having anti-wrinkle injections
The do's
Frown repeatedly for about one hour immediately following the treatment. This will help the treatment to be more effective by increasing the uptake by the targeted muscle groups. Then after this time try to avoid extreme facial expressions for the next 12 hours
Keep upright for the first 4 hours.
You can gently apply light make-up after treatment but use a light dabbing motion instead of a rubbing or spreading motion
The dont's
Do not rub or massage the treated area and avoid make-up if possible.
Avoid sleeping on your face the first night
Do not exercise or partake in any

 

strenuous activity

 

for the next 12 hrs
Avoid

 

excessive alcohol consumption

 

for the next 24hrs
Do not have any beauty treatments on your face e.g. facials, facial massage for 2 weeks. This may cause the injected solution to spread to nearby muscles.
Avoid exposure to strong sunlight, very cold temperatures and saunas for the next 2 weeks
Side effects of anti-wrinkle injections are rare.
Mansfield | Rainworth | Mansfield Woodhouse | Berry Hill | Kings Walk | Oakham | Lindhurst | Ravenshead | Sutton | Ashfield | Nottingham
It's Going to be Perfect!
Let's get you booked in