Packages & Pricing
Dermaplaning
You Deserve it!
Fresher, Brighter, smoother skin
What is a dermaplaning?
You don't need to worry, because it's not as scary as it sounds! Dermaplaning is a form of safe, simple, mechanical exfoliation, where both dead skin cells and vellus hairs are scraped away from the surface of the skin using a sterile surgical scalpel.  The build up of dead skin cells and unwanted hair can make complexion appear dull and flaky, as well as causing blockages from clogged pores. 
What does dermaplaning do for your skin?
According to experts, the benefits of dermaplaning are pretty much endless.
The treatment triggers the cell regeneration process and helps to improve, soften and smooth the appearance of acne scarring, hyperpigmentation and sun damage.
Smoother skin isn't the only plus. The removal of dead skin cells during the treatment maximises the absorption of skin peels, as well as serums and moisturisers, which means you'll get much better results from your skincare products.
For maximum results, why not combine this treatment with Micro-needling?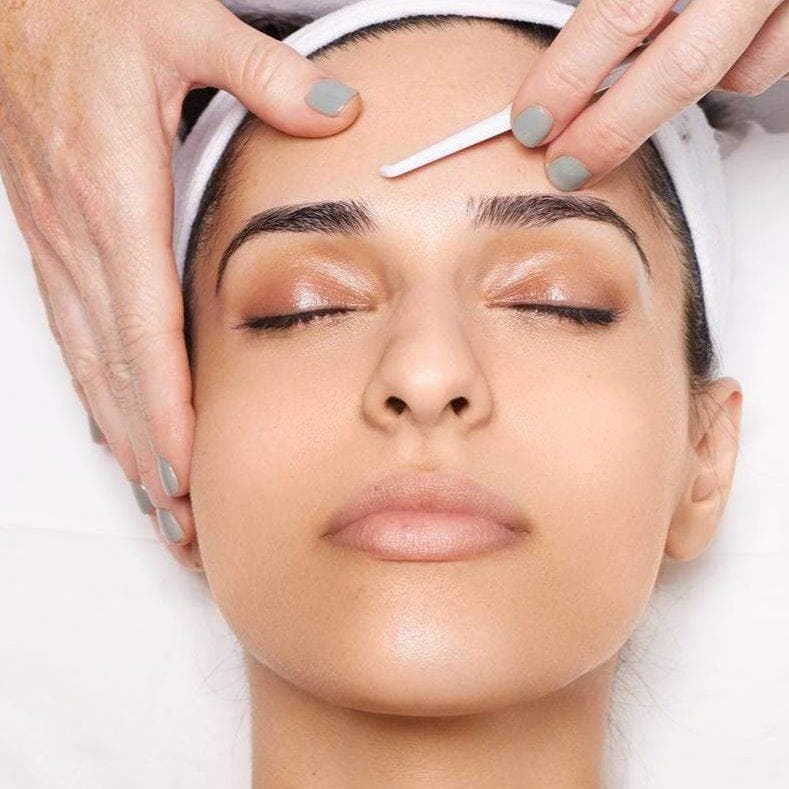 Basic Dermaplaning
Just the basics
Deluxe Dermaplaning
Basic Dermaplaning PLUS
Dermaplaning
Frequently ASKED QUESTIONS
What does Dermaplaning feel like?
Don't let the word 'scalpel' put you off. During dermaplaning, you can expect a slightly cold, scraping sensation (a bit like shaving your face with a razor blade). It's slightly unusual but not remotely painful.
What deos the after care involve?
Unlike treatments such as microneedling or acid peels, there isn't any major downtime, so you can brave the outside world without the fear of scaring everyone off. Jack tells us the skin will be a little pink and dry for a day or so, but that it usually looks its best a few days after dermaplaning. 
Is Dermaplaning safe?
Dermaplaning is a safe skin treatment, but it should be avoided in those with acne or pigmentation problems. Why? They could potentially become worse.
How often can you book in for Dermaplaning treatment?
You might exfoliate with acids or physical exfoliators every other day, but you should definitely leave it longer in between dermaplaning treatments. Generally, dermaplaning can be repeated every 3-4 weeks without any issues.
Mansfield | Rainworth | Mansfield Woodhouse | Berry Hill | Kings Walk | Oakham | Lindhurst | Ravenshead | Sutton | Ashfield | Nottingham
It's Going to be Perfect!
Let's get you booked in