Packages & Pricing
Skin Boosters
You Deserve it!
Anti-Aging: Smoother, younger looking skin
What is Profhilo?
Profhilo is an injectable skin remodelling treatment containing one of the highest concentrations of Hyaluronic Acid (HA) on the market, especially formulated for people whose skin lacks volume and elasticity.
Rather than just plumping and filling wrinkles, the slow release of HA by Profhilo stimulates the production of collagen and elastin, in turn improving skin tone, hydration and the appearance of fine lines. The result is improved skin quality and an anti-aging effect lasting for up to 6 months. Rejuventate your skin!
What is Seventy Hyal?
Seventy Hyal is a bio-stimulating, Hyaluronic Acid skin booster that aims to improve moisture levels in your skin. This injectable works to both stimulate the production of new elastin and collagen. Generally, three treatments of this skin booster four weeks apart are required to achieve the best effect. 
What is Sunekos?
Sunekos is an injectable treatment that's entirely different to filler treatments; this treatment uses a patented formula which combines amino acids (the essential building blocks of elastin and collagen) with hyaluronic acid. Sunekos regenerates the Extra Cellular Matrix (ECM) of your skin. It is ideal for those who want to restore the naturally youthful look of your skin and improve signs of ageing.
What is Jalupro?
Jalupro® is an injectable solution that has been formulated using a clever combination of amino acids. Technically labelled as a 'Dermal Biorevitalizer', it improves skin texture while diminishing wrinkles.
We are located in Mansfield, Nottinghamshire.
Want to rejuvenate your skin? Any questions?  Feel free to contact me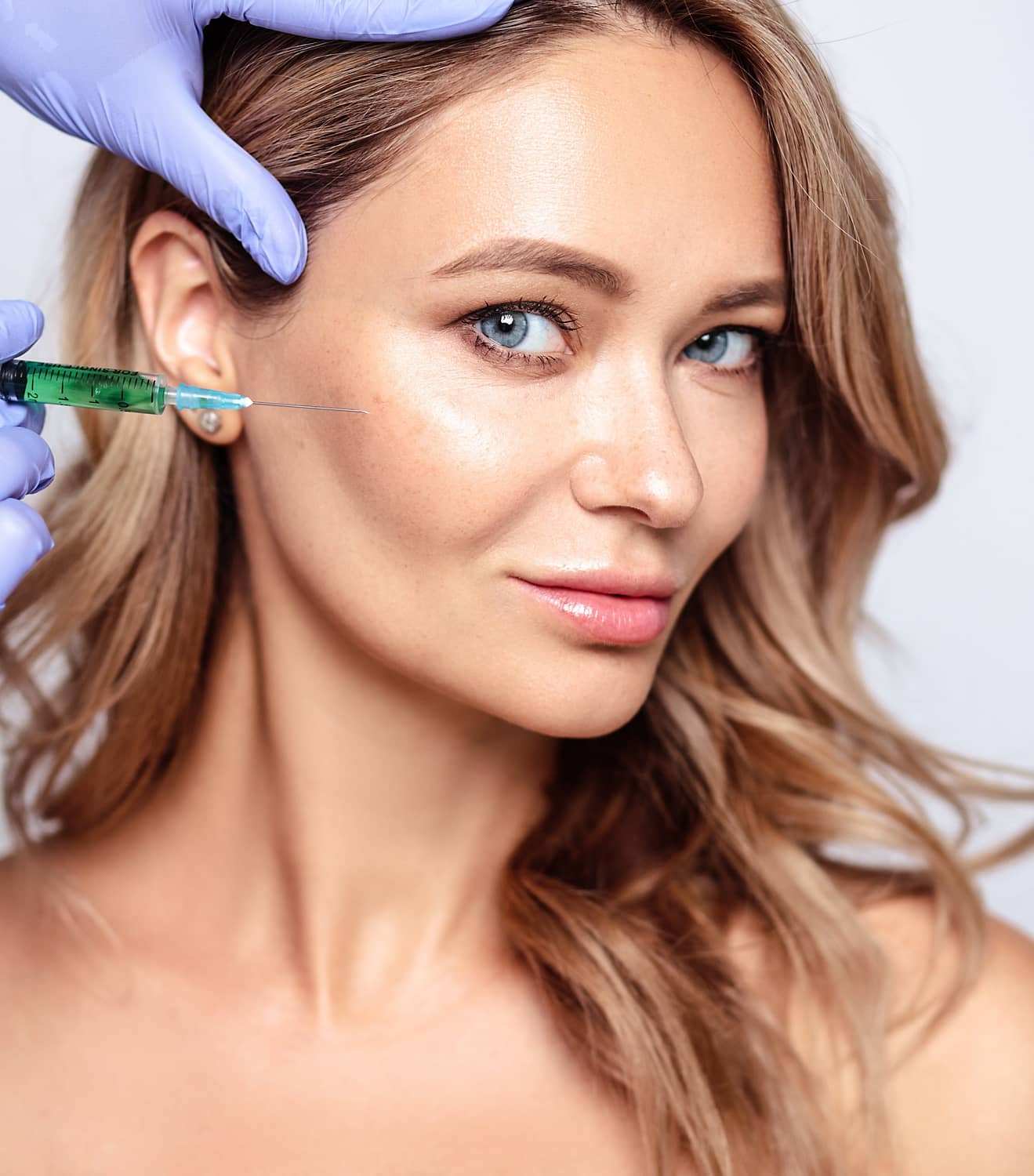 treatment Packages 
I offer a range of skin booster packages so you can get an idea of price, but if you don't see what you are looking for – just contact me!
Profhilo
Single Treatment
jalupro
 3 Course Treatment Package
Profhilo
2 Course Treatment Package
sunekos
3 Course Treatment Package
Seventy Hyal
 Single Treatment
not sure?
Just contact me and I'll help you choose!
seventy hyal
3 Course Treatment Package
skin boosters
Frequently ASKED QUESTIONS
How long will it last?
If this is a one off for a special occasion then you would expect to see the results lasting from 6-18 months 
This depends on your lifestyle and skincare routine… so for example someone who smokes, doesn't drink enough water and doesn't use anti-ageing skincare isn't going to have as long lasting results as someone who does. 
If you are looking to maintain the results long term, then we would recommend either 2 treatments yearly one month apart or 1 treatment every 6 months. 
Which areas of the face can be treated?
Profhilo is generally administered onto five key injection sites on the face:
The tops of your cheeks
The sides of your face
The lines around your mouth
Your nasolabial folds
Your laughter lines
How Does Profhilo work?
Hyaluronic Acid is hydrophilic, meaning it draws and holds water from your body, so Profhilo acts as a hydrator rather than a filler. This makes it fantastic for those with tired, dull-looking skin, transforming it into firm and luminous skin. This effect takes place within 3-5 days of treatment.
Over the next few weeks collagen and elastin production is stimulated, producing a secondary effect of skin tightening. This is useful because levels of collagen, elastin and Hyaluronic Acid in the skin rapidly drop from the age of 30, resulting in signs of ageing such as fine lines, wrinkles and lacklustre skin. Profhilo acts to reverse some of these changes. The maximum effect of Profhilo is usually seen 2 months after the second treatment.
What can I expect after my treatment?
The downtime following the treatment is minimal, and you are able to return to normal daily activities immediately after the procedure. Just avoid sun or UV light exposure, sports, strenuous physical activities, as well as saunas or hot steamy baths during the first few days post-treatment.
Mansfield | Rainworth | Mansfield Woodhouse | Berry Hill | Kings Walk | Oakham | Lindhurst | Ravenshead | Sutton | Ashfield | Nottingham
It's Going to be Perfect!
Let's get you booked in