Packages & Pricing
rhinoplasty
You Deserve it!
Straighter, smoother nose
What is Non-Surgical Rhinoplasty?
Using dermal fillers, the nose can be re-shaped to smooth out any dips or bumps.  This simple procedure, sometimes known as a liquid nose-job,  is an aesthetic procedure which can produce dramatic effects at a fraction of the cost of a surgical rhinoplasty and without the pain and recovery time involved with surgery.
What does it involve?
It involves a in-clinic injections of hylauronic acid (dermal filler) directly into the nose and requires minimal preparation. Prior to treatment you should let me know about your medical history, allergies, or medical conditions. 
Preparation
I recommend a consultation ahead of your treatment to understand and assess what you are looking to achieve and to answer any questions you have.
You will need to remove all your makeup and cleanse the area before the procedure. Avoiding blood-thinning medicine like aspirin is recommended to reduce the risk of bruising.
Expert trained in non-surgical rhinoplasty, you can find us in Mansfield, Nottinghamshire.
Any questions?  Feel free to contact me.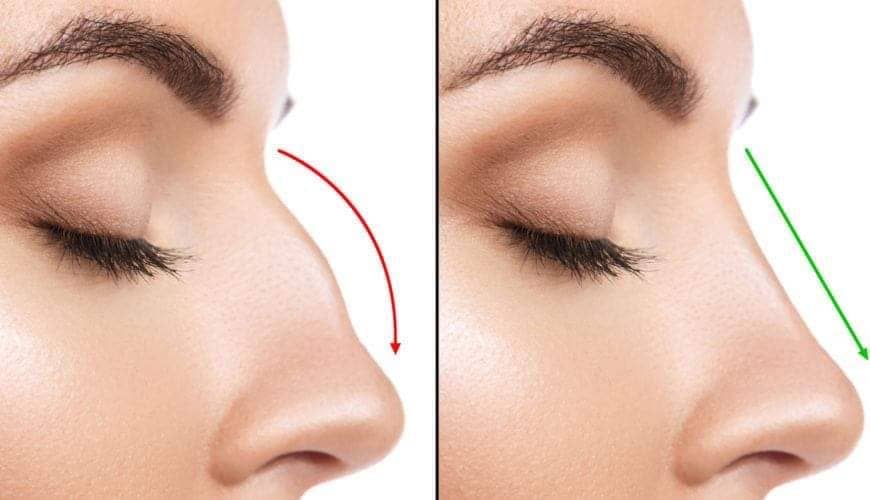 How much does it cost?
Prices start from £500 depoending on what you are looking to achieve.  Considerably cheaper that a surgical nose-job and with virtually no recovery time!
treatment Packages
Prices vary depending on what you are looking to achieve, I always recommend a consultation to understand your needs – just contact me to set something up
Non-Surgical Rhinoplasty
Starting From
Non-Surgical Rhiniplasty
Frequently ASKED QUESTIONS
How long does it take to work?
The effect is instant, you will immediately see the change in shape, but to see the final impact, you'll need to wait a few days for any swelling to settle.
Does the procedure hurt?
The procedure involves careful injections into the nose, clients usually report some discomfort but nothing significant. It's very similar to receiving other dermal fillers.
How long do the effects last?
Non-surgical rhinoplasties are not permanent, they last between nine to 18 months depending on the nasal anatomy and skin thickness
What about Aftercare ?
You may experience some minor swelling, redness, itchiness, and even little bruising around your nose area. Don't be scared and think something went wrong, this is perfectly normal.
The dont's
Don't apply make-up or topical skincare products to the area for 24 hours. 
Avoid strenuous exercise for at least 48 hours as this can make the bruising worse.
Avoid too much sun exposure and places with intense heat such as saunas and hot yoga classes for at least a week or two.
Blood-thinning medication like aspirin may increase your bruises and make the recovery period longer. Consult beforehand with your doctor if this is something you need to avoid for a few days.
Massaging or pressing your nose should be avoided since it can alter the shape of the filler.
Avoid wearing glasses for 48 hours, this can move the filler and change the achieved shape.
Mansfield | Rainworth | Mansfield Woodhouse | Berry Hill | Kings Walk | Oakham | Lindhurst | Ravenshead | Sutton | Ashfield | Nottingham
It's Going to be Perfect!
Let's get you booked in